Date/Time
Date(s) - 05/12/2015
11:00 am - 7:00 pm
Location
Lucky's Lounge
Categories No Categories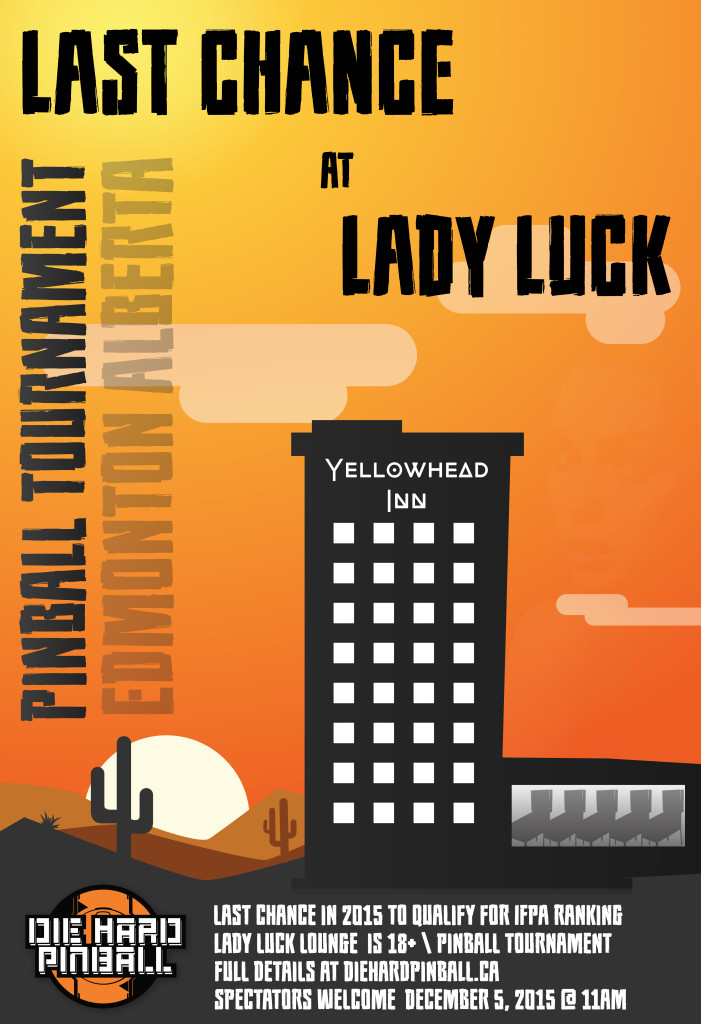 2015 DHPL Last Chance Pinball Tournament
Where: Lucky's Lounge (Yellowhead Inn), 15004 Yellowhead Trail NW, Edmonton, AB.
When: December 5, 2015
Max # of Entrants: 32
Minimum Guaranteed Games: 6
Entry: $30
Time: 11:00 am – 6:00 pm
The tournament will be using a three strike pinball format. All players and machines are randomized and played as a best 2 out of three 3 match with the winner's advancing, a player is not eliminated until he/she is defeated in three matches.
This tournament will be IFPA sanctioned and will be the last chance to get world ranking points and an opportunity to get into the top 16 places in ranking for an opportunity to compete in the Alberta Pinball Provincial Championship on Feb 13, 2016 for a chance to win an entry into the IFPA State Championship Series in Las Vegas in March 17, 2016
Machine Lineup: TBD will be updated one week before the tournament.
Prizing is TBD on the amount of entries; percentages will be divided to at least the top 4 places in the tournament, 100% payouts.
Tournament is only open to people 18 years and over.