Are you interested in playing some pinball at least every two weeks?
Interested in playing with a group of people that share the same passion?
Interested in competing at your skill level, a competitive and fun environment?
Interested in qualifying and playing in the Alberta Provincial Pinball Championships or qualifying to play in the IFPA North American Championship Series in the US next year?
Here is a great opportunity to do all these things and at the same time acquire IFPA world ranking points.
Past Champions:
| | |
| --- | --- |
| Year | Winner |
| 2022 | John Kottmann |
| 2021 | David Johnston |
| 2020 | Paul Sinclair |
| 2019 | Ryan James |
| 2018 | Paul Sinclair |
| 2017 | Derek Thomson |
| 2016 | Derek Thomson |
| 2015 | Derek Thomson |
The winner of the DHPL Championship Series will be presented with the DHPL League belt.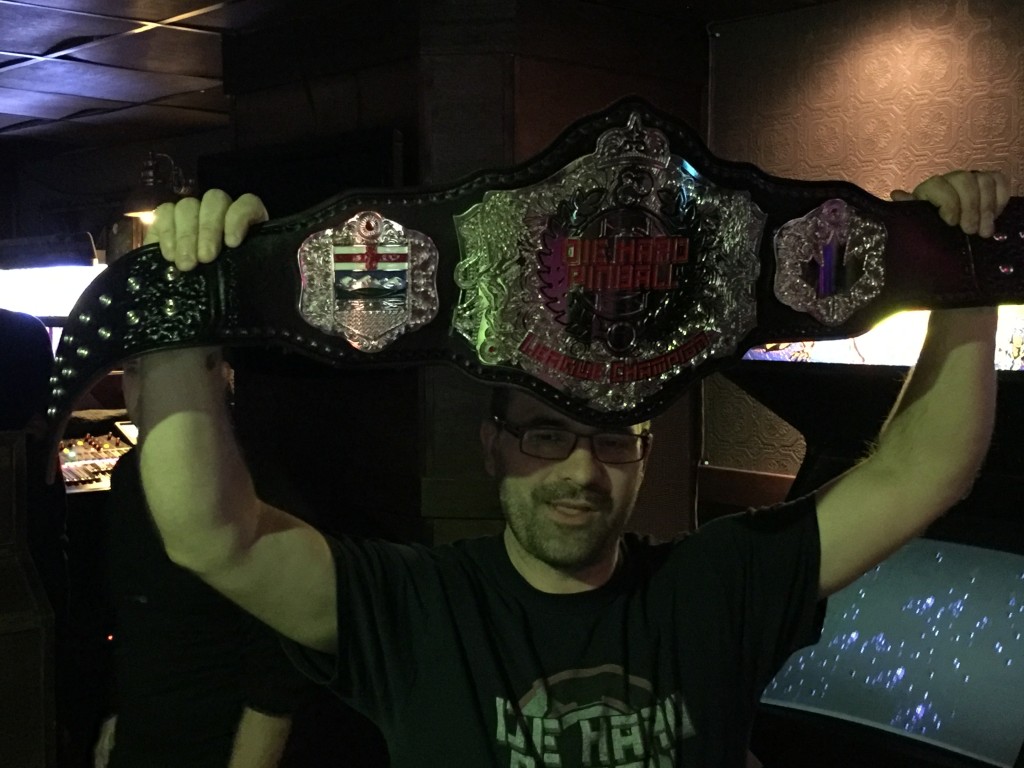 General Playing Rules:

Our league follows the rules and guidelines pertaining to the league these can reviewed: www.diehardpinball.ca
Code of Conduct:
If you are noticeably drunk and slurring words, having trouble walking, etc you will be asked to leave the premises. I have no issues with those that would like to have a drink or two, just keep it under control.
If you are caught cheating in any way shape or form you will be banned from not just that event but the league without having any money returned, remember we are here for fun!
Misconduct will be dealt with on a per incident basis and includes:
Intimidation both verbal and physical.
Threatening actions or behavior both verbal and physical.
Arbitration:
In the event of any dispute on the rules, a league organizer who is not involved in the game will rule on the dispute. Their decision is final.
For more information on the current season please visit the specific season page of the event where you will find the schedule and the full rules pertaining to that season.