Description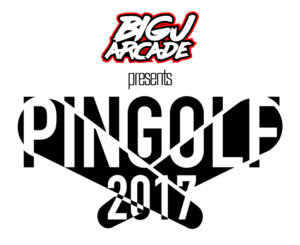 Full event details : http://www.diehardpinball.ca/?event=2017-dhpl-pingolf-championship
Entry fee is per person.  Cancellations are non-refundable, and will go towards the prize pool. Must be able to enter Lucky's Lounge. Includes all associated tournaments and events this day. Secret details will be sent before the event. Plan to stay after the event if able.
Players will NOT be responsible for the coin drop of the tournament games as this is paid with your entry.
Special thanks to http://bigjarcade.com for sponsoring this event.
If you are purchasing more then one entry it is SUPER IMPORTANT that you let us know who these tickets are for. This will help us to ensure that we get the right people on the scoring system before the event.